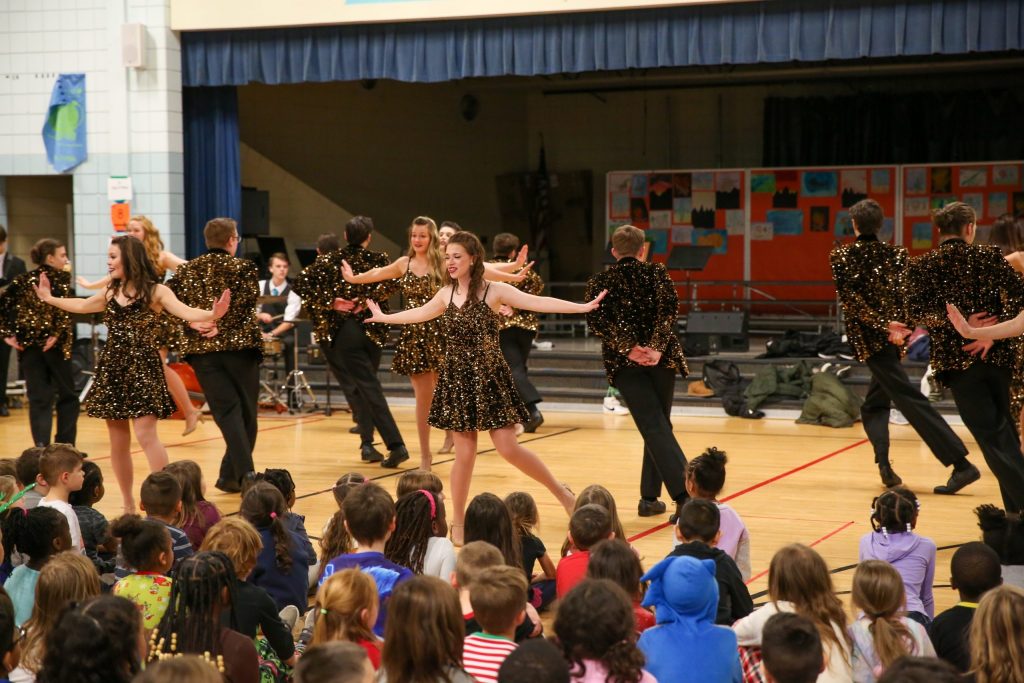 P-H-M Named 2023 Best Community for Music Education
Posted on April 21, 2023



Penn-Harris-Madison School Corporation was named among the Best Communities for Music Education (​BCME) in the country by the National Association of Music Merchants (NAMM) Foundation for the 10th year in a row!

Now in its 24th year, the 2023 Best Communities for Music Education program has recognized 830 school districts and 78 schools across the country for the outstanding efforts by teachers, administrators, parents, students, and community leaders and their support for music education as part of a well-rounded education for all children. This NAMM Foundation celebrated and recognized K-12 music teachers in school districts who found creative ways for the "show to carry on" despite schools moving online or to in-person settings where masks were required not only for student musicians and instruments.

In our elementary schools, music class is part of the regular curriculum following state standards. Students are instructed in both vocal and instrument classes. Beginning in 6th grade, P-H-M students at our three middle schools (Discovery, Schmucker and Grissom) have the opportunity to choose choir, orchestra or band as their music elective. Students at Discovery also have the option of choosing Piano Lab. Schools from elementary all the way up to Penn High School also perform musicals.
Penn High School offers the Fine Arts & Communication Academy as part of its unique academy structure. The seven academy design provides Penn students with relevant and meaningful coursework taught in smaller, supportive environments where each student is known well by his teacher and peers. Nearly a third of Penn's total 3,500 students are enrolled in the Fine Arts Academy with the majority being involved with music programs, either Choir, Orchestra, Band or another music program.
To qualify for the Best Communities designation, P-H-M answered detailed questions about funding, graduation requirements, music class participation, instruction time, facilities, support for the music program, and community music-making programs. Responses were verified with school officials and reviewed by The Music Research Institute at the University of Kansas.
Research into music education continues to demonstrate educational/cognitive and social skill benefits for children who make music. In a series of landmark studies by scientists and researchers at Northwestern University a link was found between students in community music programs and life-long academic success, including higher high school graduation rates and college attendance. In another study from the University, it was discovered that the benefits of early exposure to music education improves how the brain processes and assimilates sounds, a trait that lasts well into adulthood.
Beyond the Northwestern research, other studies have indicated that music education lays the foundation for individual excellence in group settings, creative problem solving and flexibility in work situations, as well learning how to give and receive constructive criticism to excel.
Last Modified April 21, 2023