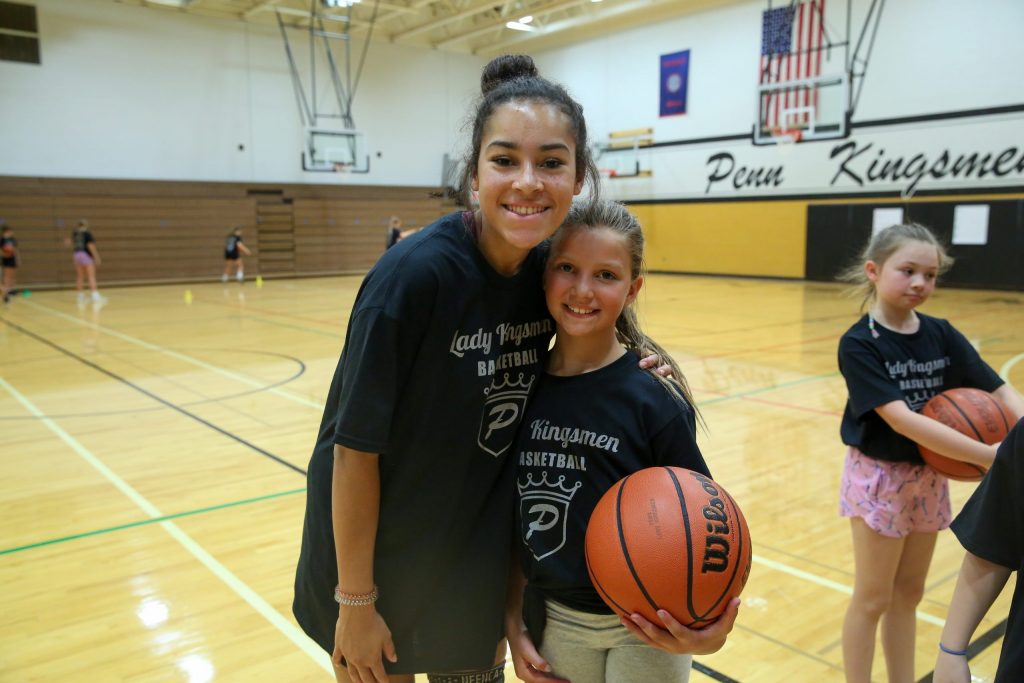 Fall 2023 Penn Youth Girls Basketball League, 3rd-8th grade
Posted on August 7, 2023



Penn Girls Basketball Head Coach Kristi Ulrich is once again offering a fall youth basketball league

The "Junior" League is open to girls in 3rd – 6th grades. The "Senior" League is for student-athletes in 7th & 8th grades. All those participating in the "Senior" league MUST live in the P-H-M District or attend a P-H-M School.

Sign-ups are on Sunday, September 10 from 12 – 2 p.m. in the Penn High School Main Arena. Enter Door D.

The League runs September 17th – November 12th with a single elimination tournament for all age groups.

All games will be played on Sundays at Penn High School in the Main Arena, Auxiliary and West Balcony courts. Tournament times may vary on Nov. 12th.

Weekly Game Times are:
3rd & 4th grades: 10:00 a.m. – 12:00 p.m.
5th & 6th grades: 12:00 – 2:00 p.m.
7th & 8th grades: 2:00 – 4:00 p.m.
Click here to download the PDF with more information and to register.
Last Modified August 7, 2023